The Goethe Startup School
A week full of interactive workshops and valuable expert knowledge with visits to different locations in the startup scene and a pitch day. This is the Goethe Startup School. At the end of the week, the participants will be selected as winners who will be accepted into a 5-week program at the Unibator to further develop their idea. They get access to expert knowledge, space and a broad network of founders and investors. The application is open to all students of Goethe University.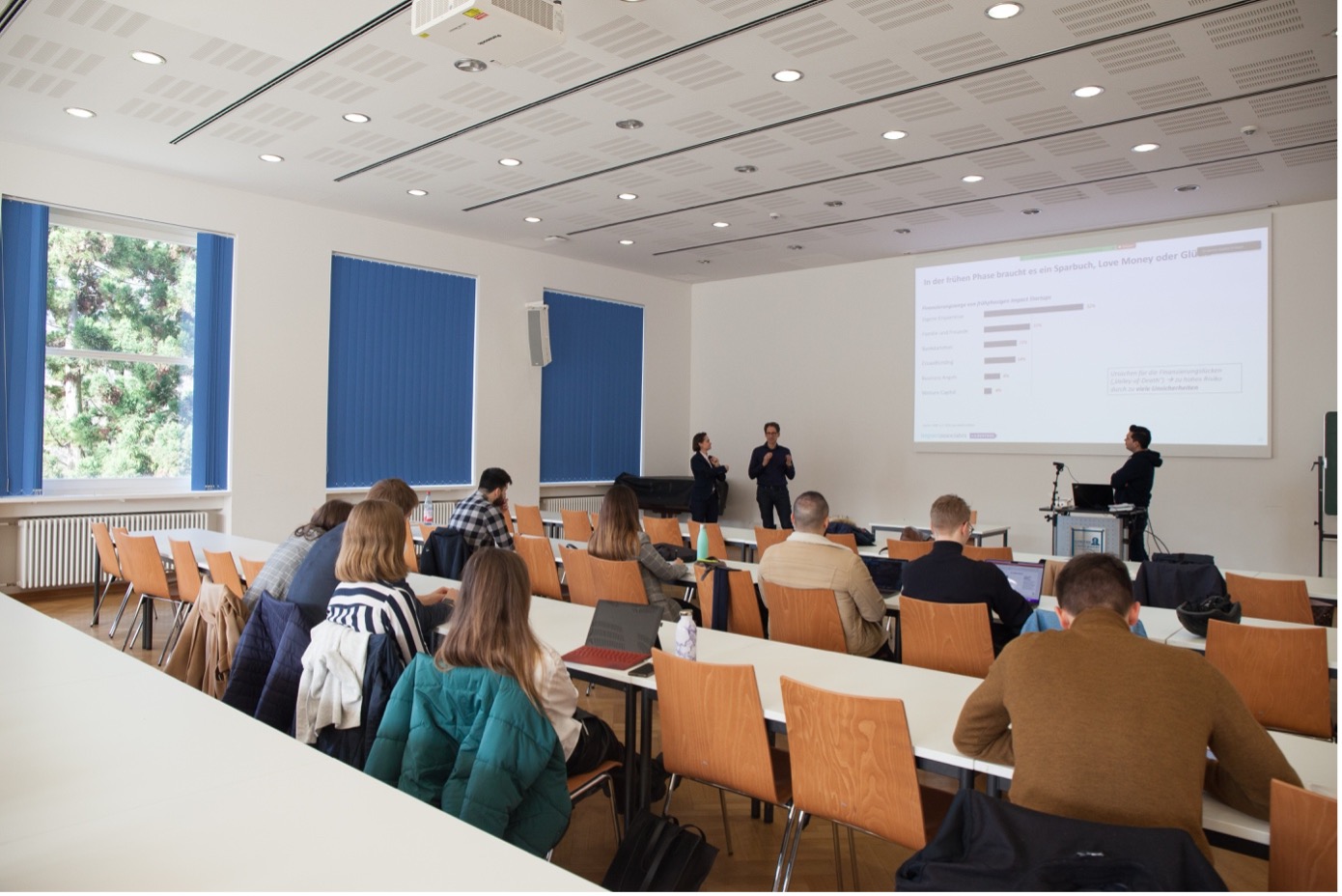 The participants of the GSS learn in a practical way which first steps have to be taken to become founders and to be successful. Lectures such as the one by Dr. Sebastian Schäfer explain the reality of founding a company and make clear why it is ultimately worthwhile to take the step towards founding a company. Contacts are made with investors, funding programs are presented, workshops on branding and marketing are held and participants practice pitching "like a rock star". Special knowledge will be imparted in a workshop on startup financing by Dr. Gesine von der Groeben, which would also be of great value for already existing startups.
On Pitchday, the last day of the event, the students pitched in front of a selected jury and the winners were determined. In addition, within an event in Mindspace, already successful startup founders showed how the professionals pitch and the students could get a live insight into the Frankfurt startup scene. The yet-to-be founders thus received an all-round package of tools, knowledge and contacts at the GSS, which symbolically stands as a springboard for a successful start into entrepreneurship. Now it is up to them to take the plunge.